Listen to an interview on NPR's Morning Edition from 2006 with author Johanna Omelia on the NPR website. Listen here.
---
Watch the authors of Come Fly With Us! on Fox Magazine talk about their book, and the inspiration for it.
---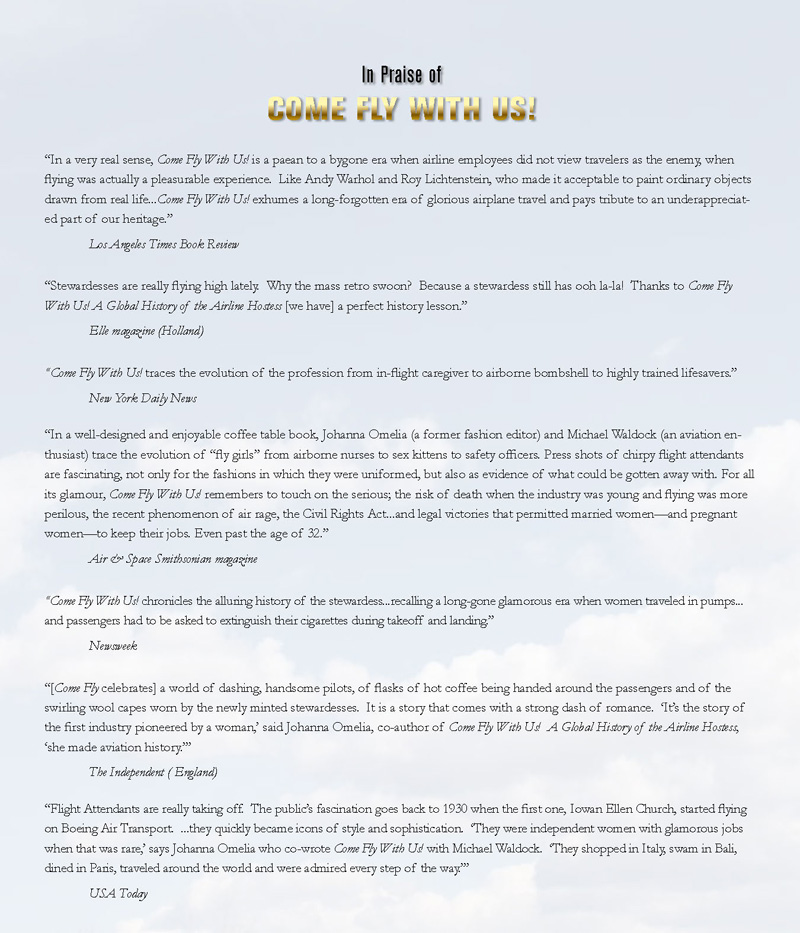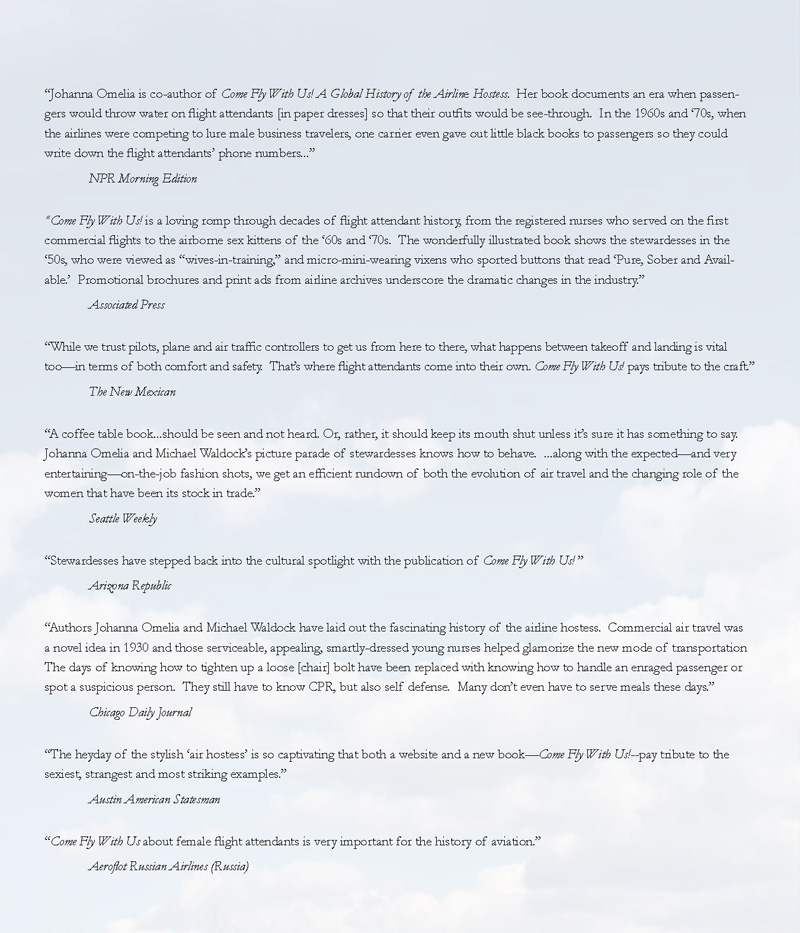 If you're interested in scheduling an interview with the authors, contact us!